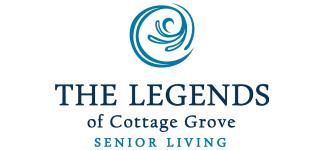 Create an Account to Begin
We are excited that you're interested in reserving a home at The Legends of Cottage Grove! Our community will be ready for move-ins beginning in early 2018. The seven step pre-screening process below will help us determine your eligibility for our housing program. Before creating an account and filling out this application, please confirm the following:

AGE: One household member must be at least 55 years of age.

INCOME: We operate under the Affordable Housing Tax Credit program, which means total household income must be under the following limits based on household size:

- 1 Occupant: $39,660
- 2 Occupants: $45,300
- 3 Occupants: $50,940
- 4 Occupants: $56,580

Please note: An application fee of $50 & a deposit amount of $300 is due at the time of online application submission. If you qualify after this application, we'll ask you to complete a full income certification application within 120 days of your anticipated move-in date.

To maintain the integrity of our community, we will conduct credit, criminal and rental background checks on all applicants.

Your $300 deposit is refundable up until the time of final application approval and income certification. Please contact the office for more details.
For any questions, please call (763) 452-3169.